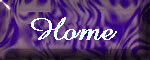 Season of Goodwill
Womb empties the Temple
to the world.
Wisdom bends on knees.
The Divine symphony plays
as to earth comes
Emanuel .
To a hungry world
the Creator comes.
Spreading His arms.
He offers His cup
to fill our hearts
with His song.
Sometimes sorrowful, sometimes joyful
Always truthful and peaceful.
Eternal Love
Grab our hearts
This Christmas season
And teach us
What the Christmas spirit
really is, so we
as your servants
can help fill
a hungry world.
Peace on earth God's will to all.
Tracey Griffith December 4, 1998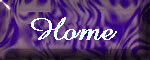 Please feel free to e-mail me at Gchaplets@aol.com with any questions or if you just want to drop a line and say hello.