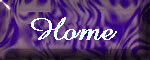 The road has made the traveler weary
as he walks he looks for the place that God may be.
He looks at the stars he sees the radiance.
He strolls past a rose bush and smells its sweet nectar.
He watches the stranger helping a tired old man.
The traveler is tired he wants to sit and rest,
but he must find that special place where God resides.
He travels down the river and admires the animals playing without a care.
He goes to the desert and is in awl of the sandstorms.
He sees a lady crying on a park bench.
A man being shot.
He travels on to the field and watches the farmer plowing the land.
Next he goes to the ocean and feels it's awesome power pounding against his wading legs.
He sees a child bald from cancer running across the sand.
He sees a family burying their loved ones.
He sees hungry children playing and laughing.
He hears beautiful birds singing.
The traveler is weary he needs a rest
in a small chapel he sits.
He prays to God asking "Where shall I find You?"
God responds, "My Child I have found you, you just never really looked."
I AM with all!
Tracey L Griffith
Tracey Griffith March 1, 1995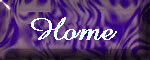 Please feel free to e-mail me at Gchaplets@aol.com with any questions or if you just want to drop a line and say hello.